As of today, lower cap volatility tokens, BVIVC and EVIVCL, are now live on Polygon!
The lower cap volatility tokens require less collateral to mint and trade, improving the user experience for Volmex traders and LPs.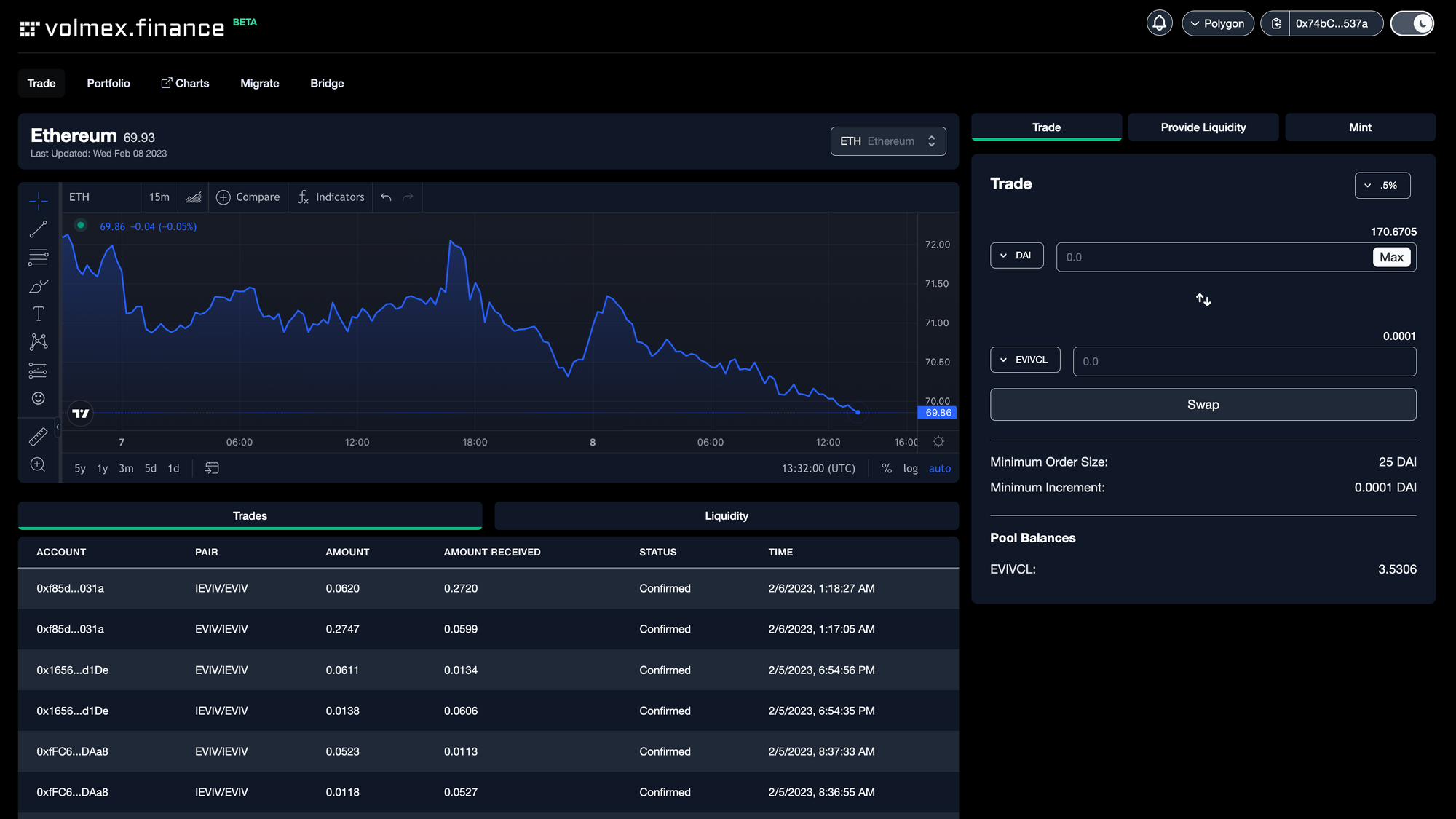 Collateral Requirements:
BVIVC + IBVIVC: 150 USDC
EVIVCL + IEVIVCL: 200 USDC
Getting Started:

About Volmex
Volmex Labs is the leading builder of crypto volatility indices and products. Volmex is backed by leading crypto investors and traders including Robot Ventures, DWF Labs, CMS Holdings, and more. The Volmex Labs team consists of world-class talent from various crypto and TradFi companies including Staked, IMC Trading, ConsenSys, and more.