Today, with great excitement, Volmex Labs has launched the VIV Index (Volmex Implied Volatility Index). The VIV Index is a major milestone for the crypto industry.
The VIV Index is designed to measure the constant, 30-day expected volatility of the Bitcoin and Ethereum options market (and other crypto assets in the future), derived from real-time crypto call and put options. VIV is to the crypto market, what VIX is to traditional financial markets.
The VIV Index is a gauge of crypto volatility. VIV-linked derivatives can also be used to hedge and speculate on the VIV Index.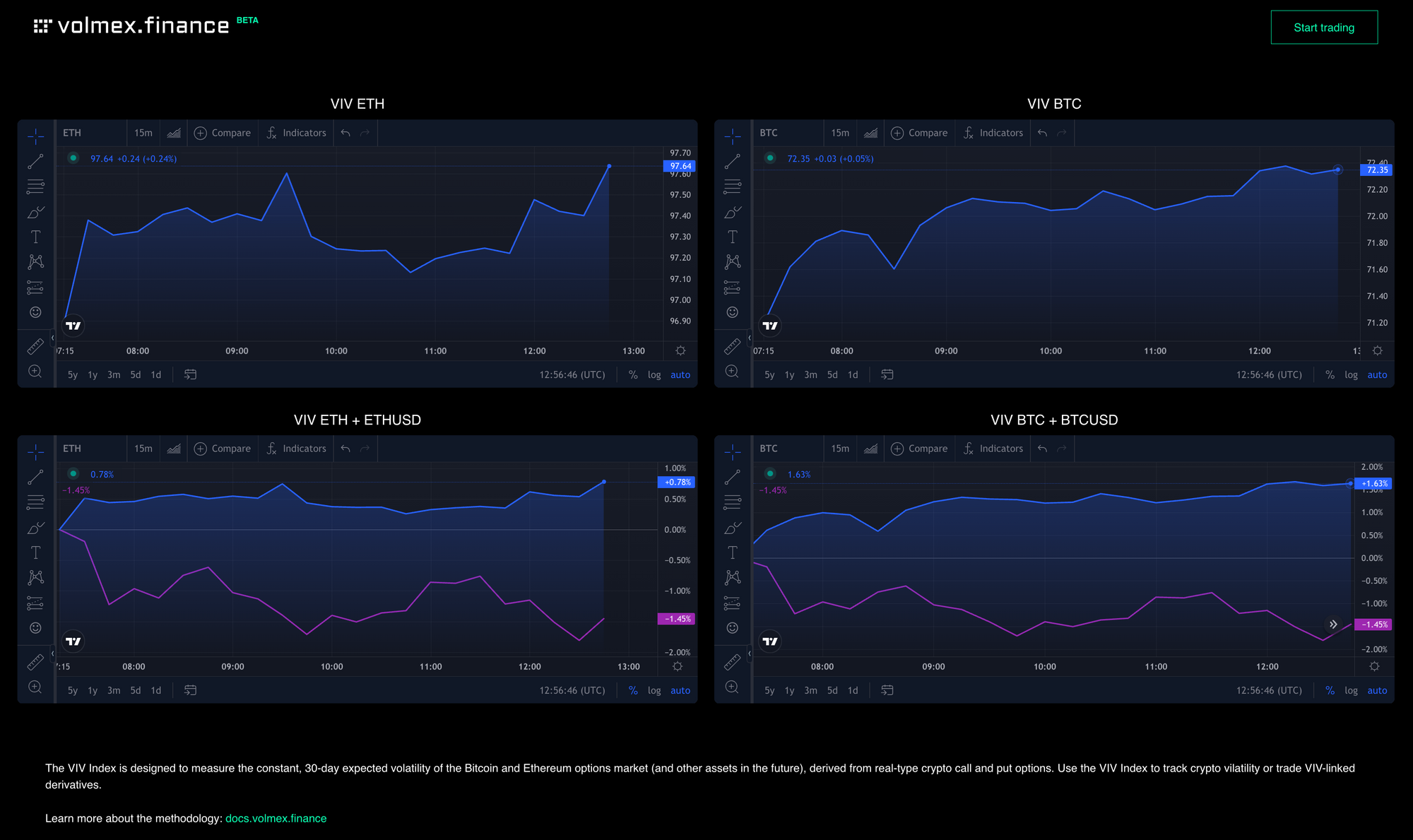 Read the VIV methodology paper to learn more about the VIV Index and get prepared for VIV-linked derivative product trading to go live.
Kadir Gökhan Babaoglu, PhD, Head of Research at Volmex Labs, led the Volmex Labs team in developing the VIV methodology and spearheaded the implementation. Fun fact: KG also came up with the name "VIV"!
This VIV Index introduces the model-free IV methodology implemented in the Volmex Implied Volatility Index (VIV or VIV Index, hereafter) created by Volmex Labs.
It has four major components:  
1) Data consolidation      2) Filtering      3) Calculation      4) Smoothing
The VIV Index introduces several innovations, including the global order book with multiple date sources and the exponentially-weighted moving average smoothing mechanism to de-noise the index.
Stay tuned for details on Volmex volatility tokens v2 and more VIV-linked derivatives coming to market!

About Volmex
Volmex Labs is the leading builder of crypto volatility indices and products. Volmex is backed by leading crypto investors and traders including Alameda Research, Robot Ventures, CMS Holdings, Orthogonal Trading, and more. The Volmex Labs team consists of world-class talent from various crypto and TradFi companies including Staked, IMC Trading, ConsenSys, and more.